Meeru Island Resort & Spa is one of the top-rated family resorts in the Maldives, with good reason. Here, the whole family can enjoy the Maldives, revelling in the sun, sand and sea. From family-friendly accommodation to facilities tailored for younger guests, Meeru is an excellent destination for your family holiday in the Maldives.
The Koamas Kid's and Teen's Playroom, conveniently located near the family-friendly pool in Meeru, is one such facility. Vibrantly decorated, the space is a happy place for your children to have a wonderful time in paradise. Children between the ages of 3 and 12, and teens between the ages of 13 and 17, can engage in various fun activities under supervision in Komas Kid's and Teen's Playroom. They can have fun, make friends and have a memorable time.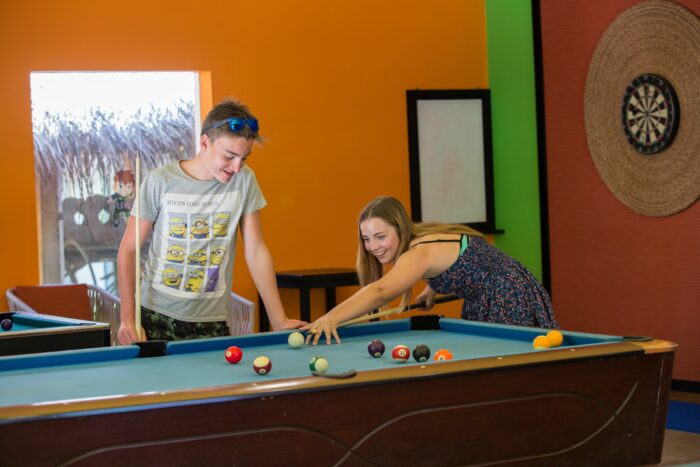 The Children's Games Room is a great spot for teenagers. It is fully equipped with billiards, snooker, foosball, darts and table tennis.
Stay tuned for the festive season activity programme detailing what we have planned for kids during the most wonderful time of the year.