Message from the General Manager
STEPPING INTO JUNE WITH YOUR LOVE AND TRUST YOU KEPT ON MEERU
Sunny greetings from your favourite holiday destination!
We are very happy to share that Meeru has received the "TripAdvisor Travellers' Choice Award 2023″. Our deepest gratitude for your continuous support sharing your feedback and stories, which made this possible.
This month of June, Meeru is celebrating "Ocean Week". Join Meeru and the Euro-Divers team for a week full of exciting activities, including coral planting, special snorkelling in the house reef, Beach clean-up, ocean discovery, movie night and much more. Support us in conserving our wonderful marine resources while enjoying the magnificent underwater world at the same time. Loving Mother Nature, including marine life, is a way to share your gratitude with all the beautiful things around you and cherish them for future generations.
Intelligent, strong-willed, hero and unique are some words used to describe the super dads of the world. As we thank them, this 18th of June, Meeru will celebrate with memorable experiences and active sports to highlight the strength of our fathers. There will be watersports activities, football games, beverage promotions and even a relaxing spa package, especially for the Fathers. You are special to us, and we believe you deserve an unforgettable holiday. Happy Father's Day from Meeru to you!!!
Keen on boosting your breakfast or lunch experience to the next level while in Meeru? We got you covered with the recently introduced "Lagoon Dining Experience". Indulge in a unique dining affair for you and your special someone, be mesmerized by your surrounding and enjoy the gastronomical indulgence as the waves gently touch your feet. Contact our team for more information.
We value your feedback and comments. Please share them with Meeru Island Resort & Spa, and let's stay connected through our Social Media accounts. Check out the Meeru website and subscribe to our monthly newsletter.
Whether it's that long-awaited family vacation with children, a relaxing getaway for two, or an active or leisurely vacation by yourself, Meeru Island Resort & Spa is the perfect place to make your dreams come true.
We look forward to having you with us!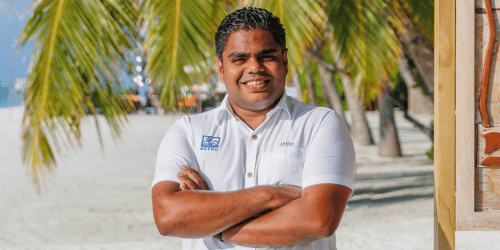 Best wishes

 Ali Shifaz
 General Manager

SUSTAINABLE COCKTAILS
Blessed with crystal clear waters and lush greenery, Meeru is a destination you can quickly settle in. And if you are an environment-conscious traveller, we have our introductory sustainability Cocktails with resources mainly found in Meeru's lush vegetation. Our Mixology Team developed some of the most creative yet, sustainable selections of Cocktails that you will enjoy with sustainability consciousness.
Not only do they allow you a selection of alcohol to go with, they also have non-alcoholic options for those mocktail lovers while being environmentally conscious on your holiday. For those constantly searching for new things to enjoy their holidays, these eco-friendly refreshing cocktails are must-tries.
NIGHT DIVE TO A SHIPWRECK
The underwater world has always amused our guests who come to Meeru expecting an adventure. But Meeru diving teams have continued and introduced night diving to a shipwreck as an experience to give you a whole new prospect to diving.
The dive team has found the perfect shallow diving point just 15 minutes from the island to engage in this adventurous experience. With a torch to aid you in seeing, this underwater exploration will give you a feeling like you are in a museum at night.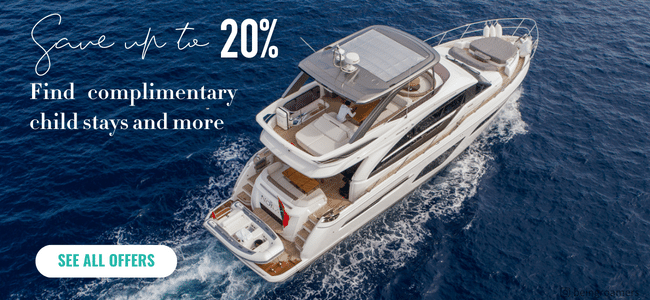 Offers are correct at the time of publishing in June 2023 and subject to change. Please see current offers for latest specials.
Travel Updates: planning your vacation to Meeru? Tourist visa is granted on arrival. You just need to fill the Traveller Declaration form within 96 hours of arrival in to the Maldives.